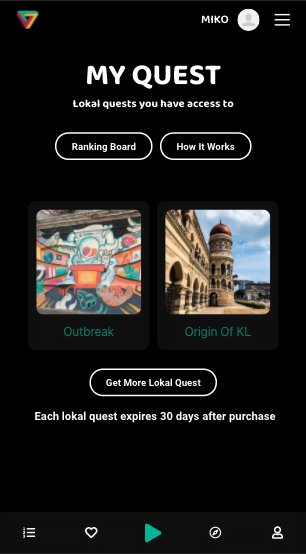 All the quests you have purchased will be in My Quest Page. Access expires 30 days after purchase.
Click on the quest you wish to start and it will begin with an introduction before you start exploring the city.
The quest will lead you to explore the city adventurously with clues, riddles and puzzles. 
At every at task you to gain or lose points, there will be a note explaining it at the bottom of the page. 
At the end, you will be scored based on your performance and time. Your score will be listed on the ranking board.