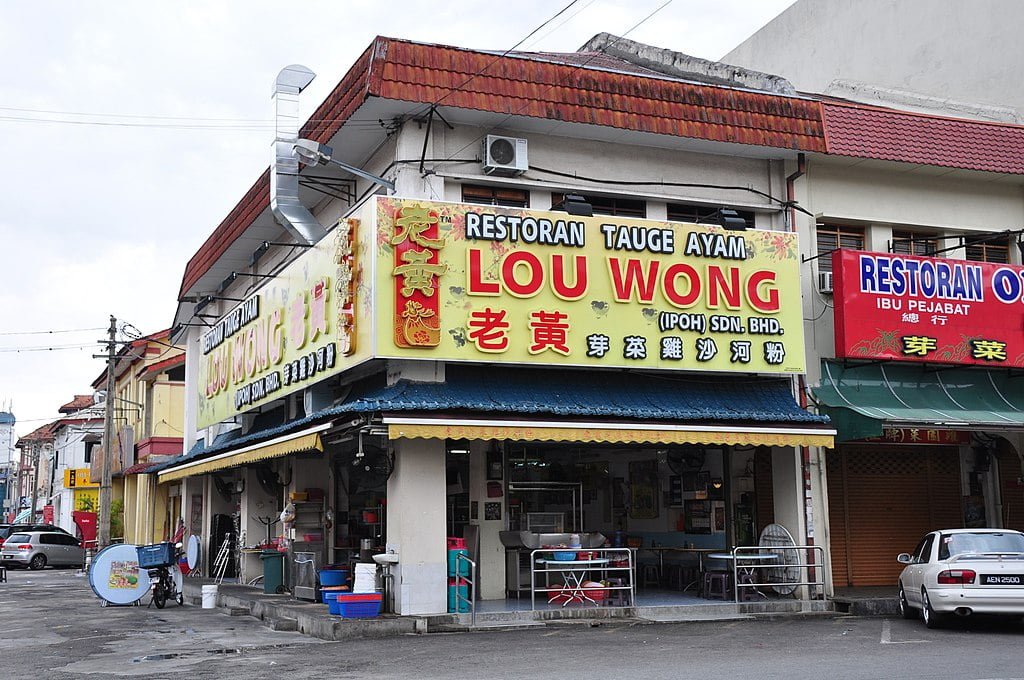 Local Food That You Have To Try In Ipoh
Ipoh is the capital city of Perak, Malaysia. It grew from a tin-bearing valley as it is rich in tin and now, Ipoh is a famous tourist spot where its colonial architecture as well as the vintage and retro cafes and streets act as its main attractions. Not to forget, Ipoh is popular for its delicious cuisine and local street food. Here are some local food that you have to try in Ipoh!
Below are the local food that you have to try in Ipoh!
1. Chee Cheong Fun | Restaurant Canning Garden
More than 30 years old, this family business Chee Cheong Fun is the childhood memory of many locals. Currently managed by their second generation, this special plate of chee cheong fun has never changed since they started.
The uniqueness of this chee cheong fun is that it uses flat rice noodles instead of rolls of rice noodles. It is served with mushroom gravy, chili sauce, sweet sauce or all-in-one combination topped with sesame seeds, fried shallots and green chilli.
This chee cheong fun used to be sold on a motorcycle cart going around the neighbourhood but now you can find it in a restaurant named Restaurant Canning Garden.
2. Bean Sprout Chicken Rice | Lou Wong
Chicken rice is a famous dish in Hainan, China and also in South-east Asia. It is the combination of poached chicken and seasoned rice with chicken soup, chili sauce and cucumber.
Someone surely would have recommended you 'nga choi kai' if you visit Ipoh. 'Nga choi kai' is the bean sprout chicken rice in Cantonese and it is the most famous local food in Ipoh.
This dish is basically chicken rice with a big plate of bean sprout. There are a lot of bean sprout chicken rice shops in Ipoh and they are all debatably delicious.
We recommend the famous Lou Wong that is located in the busy area of the Ipoh town.
3. Ipoh White Coffee | Nam Heong White Coffee
The best Ipoh white coffee in town is Nam Heong White Coffee.
The coffee is served in small vintage cups and the common side snacks for the coffee are egg tarts, dimsum and toast.
One sip of this coffee, you can taste its rich and aromatic coffee flavour. This is the local drink you have to try in Ipoh!
4. Chicken Noodle Soup | Restaurant Thean Chun
Chicken noodle soup is a global cuisine and well-familiar to a lot of people.
It is a bowl of noodle cooked in chicken soup and topped with chicken and vegetables.
In Cantonese, Gai Se Hor Fun means shredded chicken noodle soup.
Hor fun is a kind of flat rice noodle that is famous in Ipoh. The highlight of the shredded chicken noodle soup in Ipoh is that it is not only filled with chicken but with prawns as well.
One of the famous restaurants to try this dish is Restaurant Thean Chun.
5. Salted Chicken | Restaurant Aug Kheng Lim
Aug Kheng Lim is one of the places famous for its salted chicken.
You can choose between an original flavour salted chicken or herbal salted chicken. The herbal salted chicken is marinated with goji berries, rice wine, salt, ginger and various Chinese herbs.
This dish is normally a take-away dish for the locals and foreigners.
Local Food That You Have To Try In Ipoh
Local food that you have to try in Ipoh​ that you should not miss.